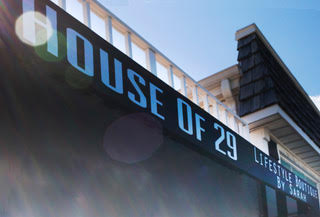 Want To Come Over?
Sometimes you just want to shop for jewelry, clothing, accessories, shoes, while at home in your pajamas. We get it (trust us). Regardless of whether you are shopping at home or in store, we are always here to give you that personalized experience. We offer in-person personalized shopping at our store located at 39 South Greeley Avenue Chappaqua NY, 10514, and, now we are taking it to the next level with our website www.houseof29.com. At House of 29 you will not have to point through the traditional glass cases to try on the jewels you want. The environment at House Of 29 is completely relaxed. We make it easy for you to shop for yourself and your special someone. Take your time, try out something different, special and unique. Layer stacks on stacks in a fun, comfortable environment. We are bringing this same experience right to your fingertips, so that you can enjoy shopping at House of 29 anywhere. Have questions? Reach out to us. Call us: 1.844.729.2029. Email us: concierge@houseof29.com. In store. Online. Or, both! The choice is all yours.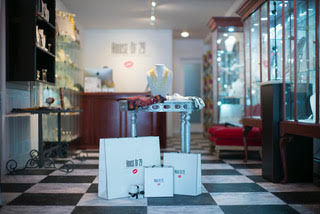 The Concept:
House Of 29 is not your traditional jewelry store or clothing store. House Of 29 is a Lifestyle Boutique. Carrying a wide range of fine jewelry, fashion jewelry, clothing and accessories. House Of 29 brings you everything! Our collection of fine jewelry extends from your classic fine jewelry to your less traditional fine jewelry. We have something for everyone of any age! We are here to help you discover and explore a new world of fine jewelry, fashion jewelry, clothing and accessories. Jewelry that does not over power you. Clothing that does not overtake you. We bring pieces to you that help you express yourself, let your individuality shine through and feel good in the world of fashion.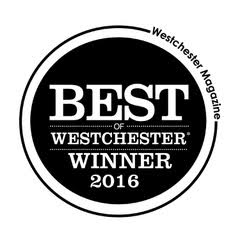 House of 29, Lifestyle Boutique by Sarah, is a fashion house dedicated to searching for up and coming designers in the fashion market. We have a brick and mortar store located in Chappaqua, NY and an online boutique. We carefully hand pick and curate a collection of both fine jewelry and fashion jewelry, clothing and accessories from designers who are just about to hit the mainstream. We aim to find unique 'basics' and staples that are timeless and classic, yet have a bit of an edge. We are always on the hunt for items that best suit our clientele, which is women of all ages. We do offer a limited collection of mens items as well. We are always searching and expanding to bring you new, different and classic. We strive to offer each and every customer personal, exceptional and individualized customer service. We also offer personal styling. We do not stop until we find your perfect want. Your 29. We want our customers to be able to find their entire ensemble all in one place. We are a family business representing 3 different decades and different styles. We all work together buying, finding pieces that represent each of our different styles, while staying true to the same aesthetic. Feel good, look good, always feels soooo good, we are your ONE-STOP- SHOP!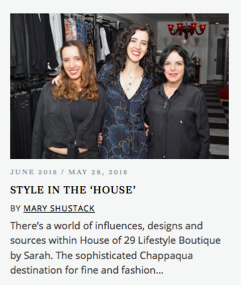 The Dynamic Trio:
We are a team comprised of a mother and her two daughters. We all LOVE Fashion. It is in our blood. It is our job to bring you and to help you discover a new world of fashion. We Are here here to help you find what you LOVE. Your perfect want. Your 29.
Ciao X,
House of 29
Sarah, Arlene and Lily